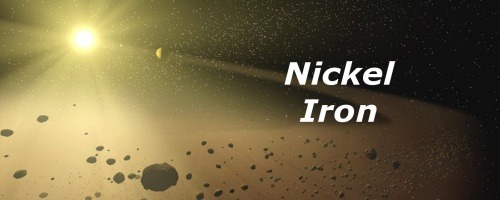 Use your missiles to blast away the incoming waves of asteroids.
This is a fast-paced arcade game with classic, addictive gameplay.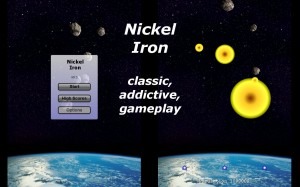 How to Play:
touch or click where you want you missile fired, be sure to anticipate asteroids!
at most 3 missiles can be in flight, one per active base
destroying asteroids increases your "+" bonus, which is added to each kill score
if a base is destroyed, you can repair it by clicking/touching it (at a cost in bonus)
each asteroids that hits the ground reduces your population and bonus
if you lose all your bases or your population reaches zero, you've lost
Changes: ("lite" version)
v0.6.7: Added screen shake effect when an asteroir hits the ground
v0.6.1-0.6.7: Improved framerate to 60 FPS, optimized size, added menu animations
v0.6.0: FireFox OS compatible, minor tweaks
v0.5.8: fixed bug with destroyed base still being able to fire
v0.5.7: tweaked menu animation, added About box
v0.5.5: name changed to "Nickel Iron", previous named infringed Atari trademark
v0.5.4: more tweaks to leveling, prevent missile fire during "game over"
v0.5 beta:

added repair of a missile base at the cost of +10 bonus
improved performance
Game application available in Google Play,  Chrome Web Store and FireFox Marketplace.
Also available for iPhone & iPad as Web app, for best experience, add it to your home screen.
Also runs as an HTML5 web page in all modern browsers and all platforms. Fir best experience, add it to your home screen from Safari or Chrome.
Built with Smart Mobile Studio, it is written in Object Pascal (DWScript flavor) compiled to JavaScript.